We believe all people need a way to contribute: a Hand Up versus a Hand Out
Our mission is to provide jobs for Street Survivors: We make Prevail Mixes - with new foods to come!
Street Survivors include individuals currently without housing, and in transitional housing
We're doing that now with a person who moved to an apartment from temp housing, opening up a space for another street survivor
Help us to grow our non-profit business so, 1 by 1, we can liberate folks from lives on the streets
Our non-profit centers around efforts to promote health & limit greenhouse gases - We are part of the Prevail Alliance.
Buy Prevail Mix at Hampden Co-op in Saint Paul, or come for Paella Fridays (Zion Community House, 1697 LaFond, St Paul). Support us by your purchases!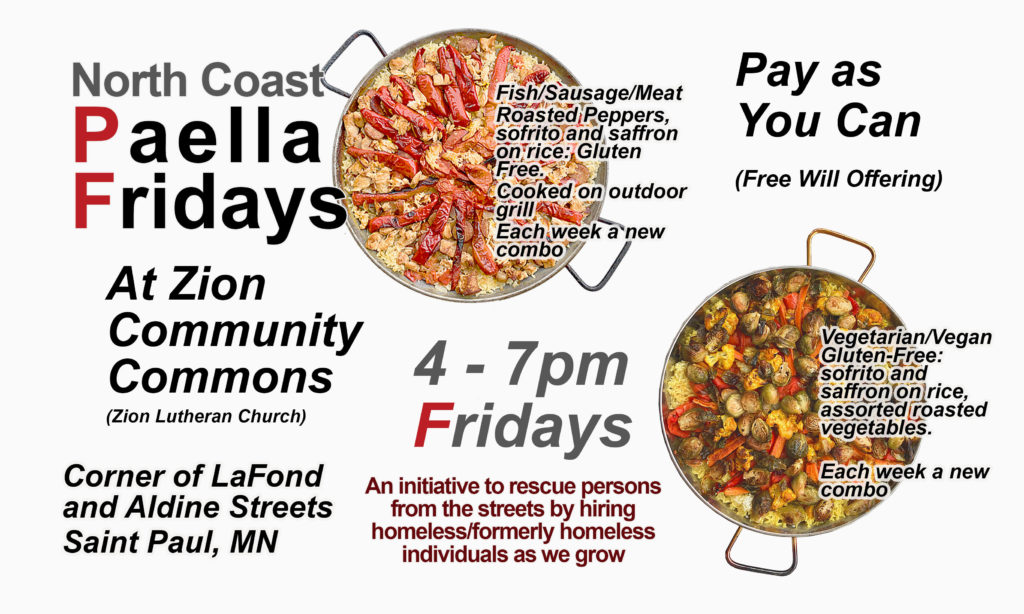 Experience being homeless by seeing our documentary "Guttered" below...