Prevail News Twin Cities Calendar
Free Events & Donation / No-Cover
Minneapolis St Paul
QUICK LINKS –
THINGS TO DO

January 2020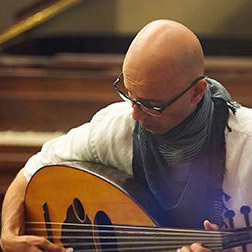 Issam Rafea, master of Syrian oud and former principal conductor of Syrian National Orchestra for Arabic Music, moves gracefully between traditional maqam repertoire and far-out improvisational adventure. He'll be performing with Hindustani vocalist Matt Rahaim and other special guests. This concert is a unique chance to experience a performance from a major international touring artist. This event is free and open to the public. Tickets are not necessary, seating is general admission and available on a first-come, first-seated basis. Convenient…
Find out more »
---
Submit Your Event
Go to this link: prevailnews.org/events
Filling Out Form Info
ORGANIZER DETAILS is your contact email address (will not be displayed publicly for your event)
EVENT COST write in 0 (zero), No Cover, or provide donation cost as follows: Suggested Donation x dollars.
Contact admin@prevailnews.org with any questions or concerns. Thank you!
---
Please Link our Website on Yours
Copy and Paste Image and also Link URL. Or only URL.
Link:
Prevailnews.org/events
Link:
Prevailnews.org/events
Thank you to Our Sponsor